We are grateful for patient testimonials
Please visit our Video section for additional information
Lost 16 pounds & 2 dress sizes already with Lipo
HV wrote:" Feel great! I had lipo done on my stomach.  All my clothes fit -its like having a new wardrobe and a new bodyi  I lost 16 pounds and lots of inches so far.  Everybody is very nice, I love the office staff and Dr. Lyons.

KK wrote:" I have been overwhelmed with my results.  They have been so much more than I ever expected.  Dr. Lyons and staff truly get to know you and are so kind and helpful. I would do this all over again.  I have no regrets.  I feel better.  My clothes look better and I have my confidence back.  I love It!!!!"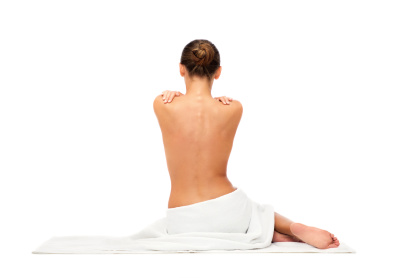 SR wrote:" Words really can't describe how pleased my husband and I are with my results.  Dr. Lyons and his staff are all amazing and very caring people.  This procedure is hands down the best thing I have every done for myself.  The best part of this procedure is how it has brought my husband and I closer physically.  I am 100% happy with my results.  Thanks to everyone for their patience, kindness and support."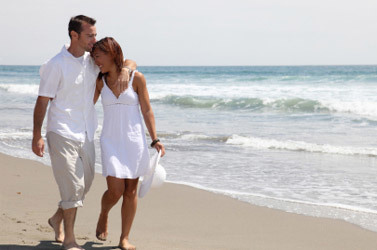 PDA wrote: Dr. Lyons is like a secret recipe.  I don't want to give it out as I want to save him all for myself.  He's a great doctor.  Thank you Dr. Lyons and your wonderful staff for taking good care of me.  I love my laser liposuction results.  It wasn't painful at all and if I had any fat left anywhere I would do it all over again.  You did a great job and I am very happy with my new look.  You explained everything to me and you and your staff answered all my questions.  Thank you and I wish everyone could feel the way I do.

​​GB wrote:" All of my care here has been excellent! I am very pleased with my outcome .  It makes me feel good about myself.  It also makes me feel like I'm younger."

Facelift comments
 For years, I have dreamed of transforming my tired, aged appearance to match the youthful personality I have inside. Dr. Lyons listened to me, understood my situation, and then he turned my dream into a reality! Dr. Lyons and his staff are top-notch professionals who, even with their vast knowledge of cosmetic surgery, treat patients with the utmost respect, kindness, and generosity. I am truly thankful to Dr. Lyons and his staff; their combined talents have forever changed my life! MSK
DG wrote: "I feel young and confident again.  I really happy about the way I look after Dr. Lyons performed my make over.  I did it for me and now no one can believe my actual age.  Dr. Lyons is a loving, caring surgeon with a patient understanding staff.  They take time to explain their procedures and to provide the highest level of personalized service.  I highly ercomment Dr. Lyons for any type of cosmetic surgery as I am one happy patient."

​LW wrote:" I am a 59 year old female who had an S-Lift with Fat transfer and a dermabrasion around my mouht last year and I am thrilled with my results.  I would without hesitation recommend Dr. Lyons and his staff to my friends and family.   I am very happy with the image in the mirror and the mirror has again become my friend.  I have a natural soft look and I even feel younger. 

MW wrote:" I am delighted to write this testimonial as I am thrilled with my results.  Dr. Lyons is a truly gifted surgeon and artist.  He was very caring and compaassionate along with this staff.  I am so happy with my results as you can see from my pictures.  I love the response from family and friends and I would encourage anyone thinking of having a face lift to come to Dr. Lyons.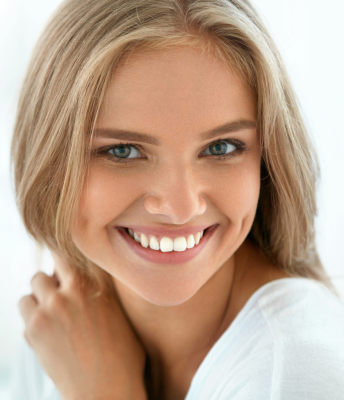 MS wrote: "I wish to express my sincere gratitude for my amazing transformation performed by your skillfull hands.  My transformation was far beyond what my expectations were when scheduling my surgery!  Thanks also to your wonderful team of professionals.  They were so warm, personable and helpful.  Many thanks to you Dr. Lyons!   You are the best of the best.  Remarkable transformation for a 68 years old. "

    Don't forget Dr. Lyons is an ENT & offers nasal reshaping and sinus balloon          

       procedures including in office and hospital depending on the individual.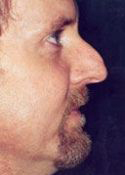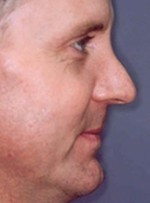 "A thousand words would not be adequate to express how Dr. Michael Lyons has improved the quality of my life.  You may have noticed an improvement in my appearance, which has its own benefits.  But what I can't show you is that I can actually breathe through my nose now.  I get more enjoyment out of exercise in addition to more restful sleep.  I also don't get sick as often as before the surgery.  If you are having trouble...don't wait.  Take the necessary steps and improve your life.  It's easy. Pat will take care of everything for you.  I have known Dr. Lyons for about five years and have a great deal of confidence in his abilities.  So much so, that I have recommended him to everyone."
                    Laser skin procedure testimonial
TB wrote:" I am writing this to all of you in the practice.  I wanted to thank you all for taking such great care of me and my needs.  But above that I want to say what a wonderful experience I have had each and everytime that I was in your office.  My final visit last week was the cherry on top of the icing.  The laser treatment cleared up areas I didn't really notice before but now that they are gone I am utterly amazed.  My skin looks unbelievable.  I am forever in your debt.  Keep up the great work.  You all have created a fantastic place to visit and your happiness shows in everything that you do.  Best Wishes "TB

Additional testimonials are in a book in the office
​AS wrote:"Dr. Lyons gave me my mojo back!!! I've never had any sort of procedure done and did lots of contemplating before finding Dr. Lyons.  I hated my stomach after having children.  I have never been a skinny person, but my momma pouch really began to bother me.  I was ready to have my husband chase me around the house again and decided to have Zone 1 lipo which consists of upper and lower abdomen, flanks and back.  I love my results! I'm two months out and couldn't be happier at this point in my recovery.  Dr. Lyons has wonderful beside manners and goes out of his way to answer every possible question you may have.  He's very knowledgeable and has a great personality.  I would recommend him to all my friends and family.  His staff is very caring and I feel as thought they've become family.  Shelly, one of his nurses, was with me through the surgery and knows me by name when I come in.  Whenever I have called with a question before and especially after surgery, it's been answered either immediately or within a few hours.  I have never reviewed a doctor's practice before, but I have been so impressed with them that I felt it was only right to spend some time giving them credit for my new higher self esteem.  I have felt like a million bucks since having this done and can't wait to see the final results.  Best Wishes...Give him a call!!!

Random exerts from testimonials in the book as follows:     

Wonderful patient care, Keep up the great work!!!

Dr. Lyons, Shelly, Pat and others were all highly professional and caring throughout the entire process and afterwards.

Extremely happy with the outcome


I am no longer depressed or feel self conscious about my body.  Everything was given in
      great detail+instructions were supplied that were very detailed-this was most helpful.

Compliments to all the staff.  Everthing was great!


I had a great experience.  I am very pleased and feel much better about myself.

My self esteem went through the "roof" I am very much more confident now!
Dr. Lyons is a truly gifted surgeon and artist!